5 REASONS TO HIRE A SKI GUIDE FOR YOUR NEXT BACKCOUNTRY ADVENTURE
Are you planning your next ski adventure and wondering if you should hire a ski guide while heading out to the deep and white alpine backcountry? We have put together five good reasons that will make your decision-making easier.
Ski the best off-piste runs
Mountains are practically ski guides' second home. Even if you have great navigation skills and possess a good topographic map, it will be hard to compete with the local knowledge and experience of mountain guides. They know places you wouldn't manage to find yourself and also have their secret spots away from the crows, which stay untracked for days after a snowfall. So, with a guide, skiing the best freeride runs the mountains have to offer on the given day is pretty much guaranteed.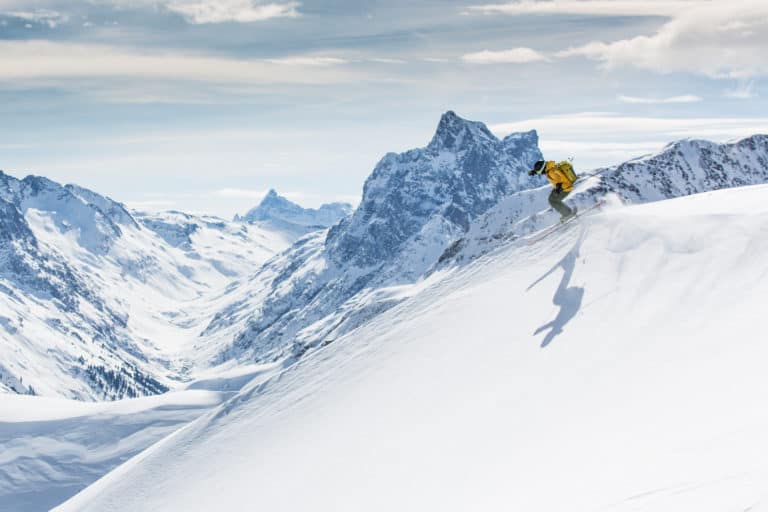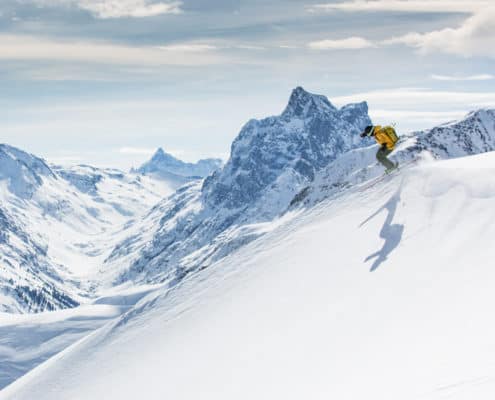 Stay safe
If you want to maximise your safety while skiing or ski touring out of bounds, hiring an experienced and certified mountain guide is the best decision you can make. Ski guides carefully assess and analyse weather and avalanche conditions on a daily basis, making sure you have an amazing off-piste adventure, but still return home safe and sound.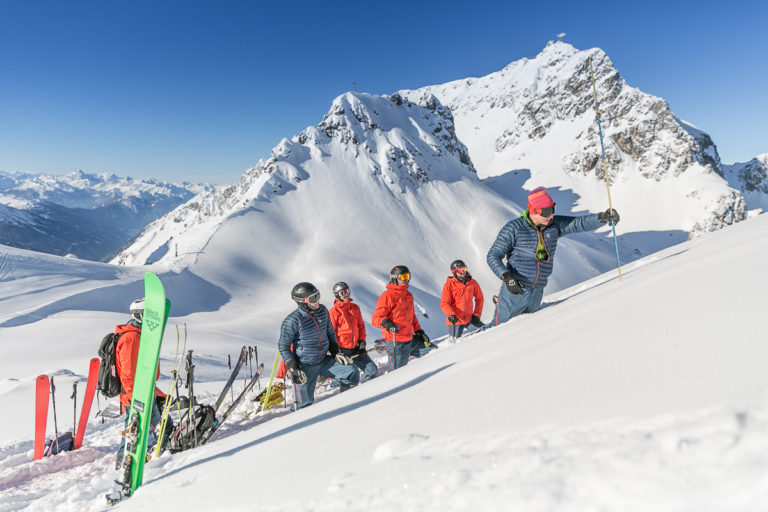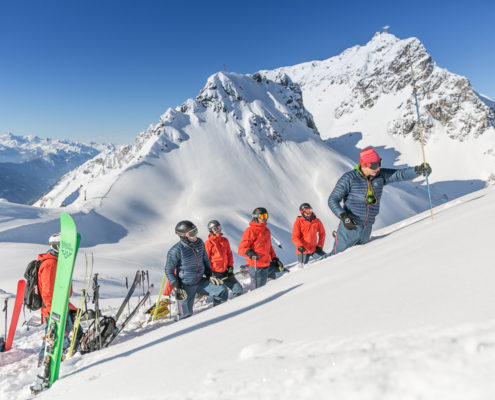 Improve your mountaineering skills
While you ski with the mountain guide and listen to his or her tips and advice about avalanche safety, weather and terrain, you will learn a lot about essential mountaineering skills. You can also directly ask your guide any questions that might come up and he or she will be happy to share their expertise. This will for sure prove extremely helpful during any of your future mountain adventures.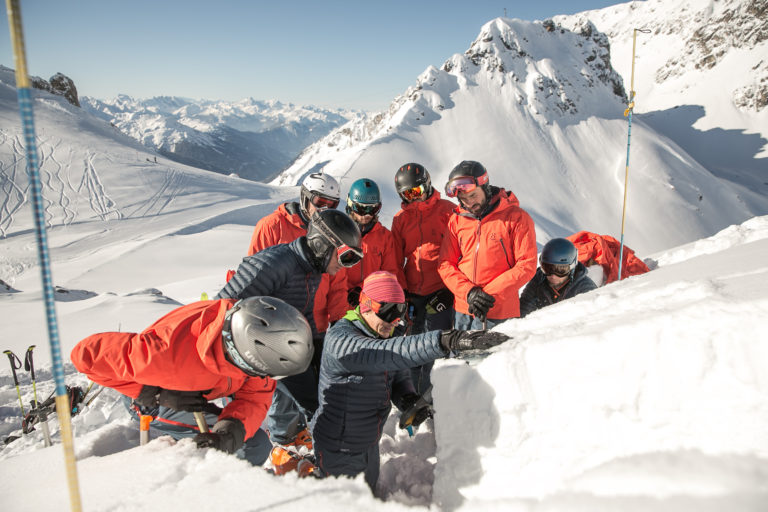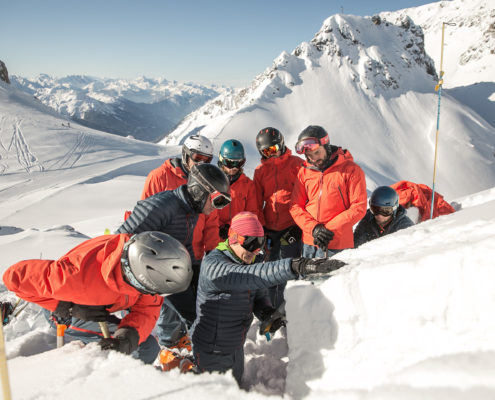 Work on your off-piste skiing technique
If you have ever skied in waist deep powder, you know that it is completely different from skiing on groomed slopes. Mountain guides are in general excellent freeride skiers, so if you are willing to learn and want to improve, technique booster and coaching from the guide will definitely push your off-piste skiing abilities forward.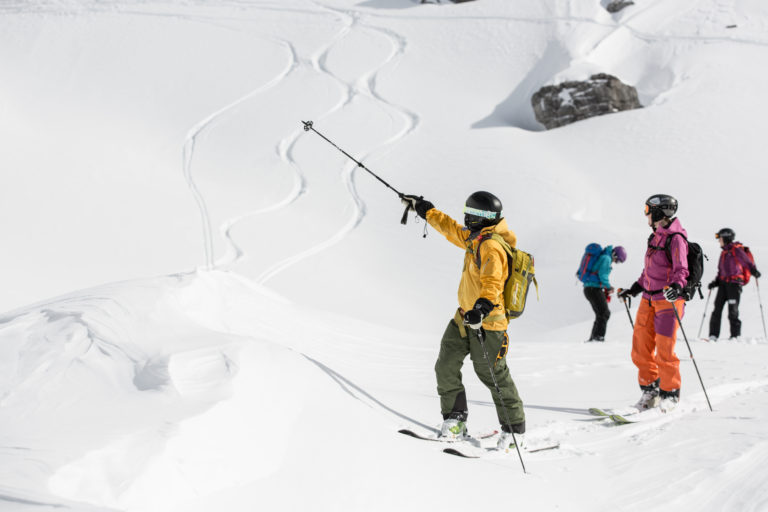 Be in a good company
No matter if you plan to go freeriding or ski touring out of bounds alone or with friends, a mountain guide will be a great companion on your backcountry trip. You will be amazed and inspired by the stories they have to share about their experiences and adventures in the mountains, making your lift rides, ascents or lunch breaks much more enjoyable and exciting.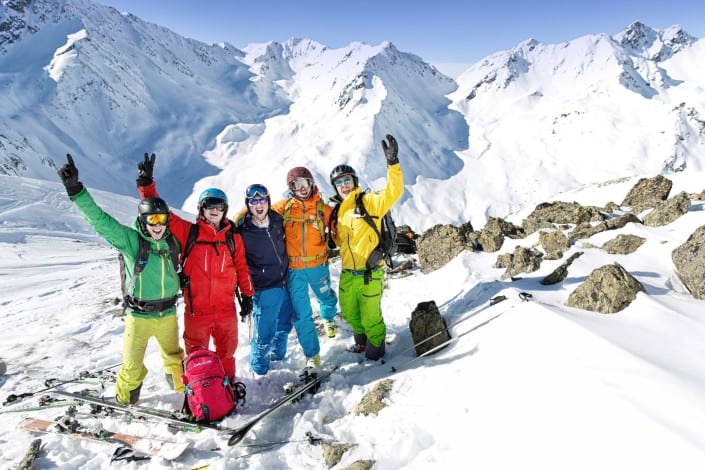 Are you now persuaded that hiring a ski guide for your next backcountry adventure is a good idea? Then have a look at the guiding options we offer. Still hesitating? Get in touch and we'll be happy to answer any questions you might have.
Blog entry by Mike